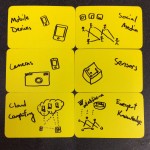 What happens if we think of our organisations as idea-processing networks instead of widget-producing machines? To start with, everything changes…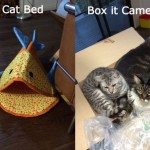 Things don't always go the way we plan – and if we're innovating, we shouldn't expect them to. Here are some ideas for coping with this.

This week's collection of the best innovation posts includes ideas on open innovation, purpose, hiring the best people, and the theremin.

What are your barriers to business success? A study from my colleagues shows that innovators don't see barriers. Instead, they use obstacles to spur innovations that help them outpace the competition.

Here's this week's collection of great links. The organising theme this time is how to become more personally creative and innovative.

The way to win is to be extremely good at the jobs that are diabolically hard – figure out how to do that, and you'll do ok.

To innovate, we need three things: a great idea, that creates value for people, made real. If we only have two out of the three, then we have an innovation trigger: fear, fantasy or frustration.

The culture in our firms has a big influence on how innovative we are. Two ways to change the culture are to go with a flatter organisational hierarchy, and to examine the assumptions that underlie our culture.

Do you know who invented the computer? Most people don't – I'm not even sure that there is an answer to that question. The fact that we don't know tells us a lot about how innovation actually works.
Here's the secret to innovation: there are no secrets. The only way to get better at innovating is to do the work – get better at experimenting.
Tim's Flipboard Page
Books
Free eBook! Using the Innovation Matrix
Collects all of my recent posts on the Innovation Matrix.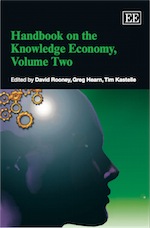 Tim's book Handbook on the Knowledge Economy, Volume 2, co-edited with David Rooney and Greg Hearn, is out now everywhere in the world. Ask your library for it!
Metrics
Tim was named #9 in the Top 40 Innovation Bloggers in 2013 at Innovation Excellence, #4 in 2012, #5 in 2011, and #14 in 2010.